Support Marin Catholic with eScrip
eSCRIP

What You Need to Know 

It costs you nothing to sign up! There are no fees to sign up in the eScrip program. This is a means to fundraise while you do your existing shopping. From grocery store club cards to debit and credit card transactions.


Anyone can join! Enroll your whole family (grandparents, friends, etc.) and eScrip will safely and securely track your spending with their merchant partners. A percentage of your gross spend is then contributed back by the merchant partners to eScrip. That percentage is then divided between eScrip and Marin Catholic.


This is a critical source of funds for our school, so
click here to sign up!


Support Group Name:
Marin Catholic
Group ID #:
139422453
You can support our local businesses!
Mollie Stone's Markets
Marin Catholic can earn up to 5% of your family's purchases every time you shop at Mollie Stone's!  It's really easy, just pick up a card at any Mollie Stone's Market and present it every time you shop.

United Markets
If you shop at United Markets be sure and pick up a United Community Card at the MC office.  Grab them for grandparents and friends. Anyone can use a United Community Card and they will donate a portion of the proceeds to Marin Catholic.
Woodlands Market
Marin Catholic High School can earn up to 5% of your families purchases every time they shop at Woodlands Market in Kentfield or Tiburon.
Click here
to renew your Safeway card. Enter either your phone number, email, or Club Card number.
Haven't registered your card? Sign up-- it's easy!
* Go to eScrip.com or
click here
* Click on "1-Sign Up"
* Follow the online instructions
If you don't have a Safeway Card, fill out an application for a club card, bring to a local Safeway, and sign up the card on our Escrip Website!




eScrip Online Mall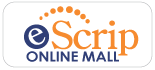 Shop online with over 700 merchant partners. Save money while earning more for Marin Catholic!


Just a few reminders:
Participants must renew their Safeway Card every school year. Your contributions end November 1st if you do not renew your card.
Current subscribers go to "my escrip" on the website to update debit / credit cards or add/delete a school.
There is an eScrip online mall. Just click on the Online Mall logo and start shopping. (Be sure and register your cards first.)
You can split your contributions 3 ways. Just add or delete a school by going into your account online.
eScrip is a perfect way for grandparents to contribute to and support their grandchild's school. The companies that support eScrip are nation wide.
The easiest way to sign up is by going online. You may also go online and copy a form to fill out and mail in.
Sign up today...it's that important and that easy.
675 Sir Francis Drake Boulevard, Kentfield CA 94904